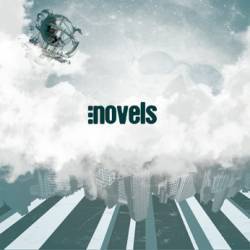 €

10.00
"Savior" is the first album (mastered by Ted Jensen [Deftones, Alice In Chains, Muse, Sigur Ros...] at Sterling Sound Studios, NY) for the french power trio, Novels.
It contains 10 tracks of alternative rock with an heavy metal touch.
For fans of Deftones, Smashing Pumpkins or Silverchair.
1. Child
2. Like This
3. Where Did U Find Luv?
4. F*** You
5. No Fake Smile
6. Drama
7. Siamese
8. Give In
9. Void
10. Hey Girl
Free with this album: the EP "Where Did You Find Love", including 3 exclusive tracks.
Digital version of the EP available here:
http://yrletter.bandcamp.com/album/where-did-you-find-love
1. Where Did You Find Love
2. No Fake Smile [full lenght version]
3. Rearrange
4. Standstill [Witness cover]
www.myspace.com/novelsmusic